Finding reliable and useful resources for the challenges you or your loved ones face can be a daunting feat. When you do start to find services or supports that fit, you then must make sure the sources you've found are reliable, hope the information is current and accurate, and that it applies to you. Next, when you reach out, you have to try to determine the organization and individuals that you are working with, are a good fit. This can be an incredibly frustrating process, and the options can be overwhelming and difficult to navigate.
Advocacy Links staff pride themselves on being resourceful and knowledgeable and getting there has come through a lot of experience. We have some suggestions to help you avoid running to google (unless of course that is your thing!) so that you can more easily find targeted programs and services for your specific needs.
Many individuals and families want specific information on services, and diagnoses, and they want to know the options available to them specifically. Knowing where exactly to start your search can be the first challenge to overcome. Below, we're going to share some of our favorite resource libraries, our recommendations for finding reliable information, and what you can do when you need to move beyond the information gathering and into action.

FIRST STOP: DISABILITY RESOURCE FINDER
If you are an individual with a specific condition or disability and you are looking for services, supports, activities, etc., your first stop should be the Indiana Disability Resource Finder.
Here is the link: https://www.indianadisabilityresourcefinder.org/
There is so much information located on this website that isn't specifically related to what might be traditionally labeled as a "disability". The scope of their information is vast. Here you can find an event calendar, services, support, information on diagnoses, some medical specialists, and a ton more. They have a robust filter feature that lets you drill down into the specifics of what you are looking for and this process helps you find resources that are more closely related to the life stage or diagnosis that is driving you to search for resources.
Clicking the large "Start Your Journey" on their homepage takes you to an instructional video and to the location where you can start using their filter to find what you need. It is the stand-out feature of the Indiana Disability Resource Finder, and it prompts you to make selections across 5 categories:
Life Stages (Prenatal/Infancy, Childhood, School Age, Transition/Young Adult, Adult, Aging)

Topics of Interest (Including things like Addictions, Basic Needs, Communication, Education, Employment, Family/Youth Support, Guardianship, Housing, Entertainment, Social Skills, etc.)

Diagnosis (Including Aging-related, ADHD, Autism, Blind/Low Vision, Deaf/Hard of hearing, Developmental Delay, Mental Health, etc.)

Benefits (Here you enter different funding streams available to you/the person you're assisting. It includes "Private Pay" which is an "out of pocket" payment.)

Location (Here you choose your county or can enter in a city or address.)
This is definitely a valuable tool to help you collect information or possible organizations or professionals to reach out to.
TRUSTED RESOURCES
There are many state and national organizations that offer impressive resource collections. Here are some additional websites that can help guide you to more valuable information.

FINDING RELIABLE INFORMATION
Finding reliable and accurate information online can be tricky. Blogs often come up in searches, and although blogs are wonderful opportunities to learn about the experiences that other people are going through, everyone's experiences, needs, and conditions are specific and different. Blogs can offer great places to spark thought, build community, and share experiences, but getting information from validated and reputable organizations should always be the foundation of your search!
To help you find reliable and professional information and resources the "SMART Check" method will help steer you in the right direction.
Source: Who or what is the source?
Motive: What reason do they give for why do what they do?
Authority: Who wrote the story?
Review: Is there anything included that jumps out as potentially untrue?
Two-Source Test: How does it compare to another source?
As you go through the information, be sure to look for additional information like accreditations or affiliations. Look for their experience and check to see if the information they are sharing in other locations is in line with what you are looking for in a support organization or program.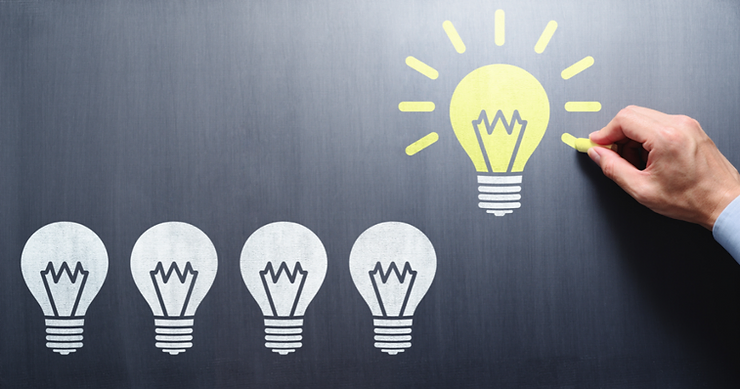 WHEN YOU NEED HELP & GUIDANCE MORE THAN INFORMATION
Sometimes finding the resources is the easy part. Navigating them, however, can become a frustrating and confusing process that can make you wish you had a knowledgeable partner to help you go through the steps to help you understand different eligibility requirements, establish quality services, and help find the answers that you can't seem to find.
There are organizations that offer services that help do just that and Advocacy Links offers Resource Connections. This service helps people overcome challenging and confusing systems and offers them resources and any help they may want in taking the next steps to establish the supports they feel they need for themselves or their loved ones.
If you're in a position where you are looking for more assistance, can't find what you need, or are overwhelmed by the process of getting a service established, please reach out to us and ask what we can do to help by emailing info@advocacy-links.com, or call us at 888-537-5733.