Our organization and staff have worked in social services for long enough that we understand that one-size-fits-all support services don't always fit into an individual's needs. That's why we are proud to share that we are now offering a way to answer those needs, with Resource Connections.
Though incredibly important and valuable, state and federal services often have strict eligibility requirements, regulations that can be confusing, and lengthy admission processes. Even people eligible for and established in these services routinely identify activities or supports that their services can't offer or have questions about what applies to them. Those who are not yet in services but are looking for additional support are left with the challenges of trying to understand what they need to do to establish eligibility and are left to find the next steps, navigate their way through starting services, completing paperwork, and working through the process on their own.
In the last Advocacy Links Blog post we shared information about Benefit Information Network Services. Today, we will look at Resources Connections and provide information from Kara Kimes, Advocacy Links Resource & Connection Director, about how Advocacy Links is trying to help people find the support they need to fill the gaps they're finding in and between the social services they need to help them get closer to living their best lives. WHAT are Resource Connections? WHAT does it do?
Resource Connections are how we look to help fill or bridge these gaps in services and for those who are seeking to understand the processes to find and establish supports. It is designed to help an individual or family find a way to answer a need that they can't seem to find support for elsewhere and help give direction to those who aren't sure what is available to them or where they should start. Resource Connections can help:
Give NICU parents a safe place to ask questions about supports
Find resources or programming for toddlers with a new diagnosis
Attend & help with IEPs for school-age children
Provide transition-age children/young adults and their families with information on employment
Assist in looking for and applying for work.
Help an individual understand and establish benefits.
Offer extra support to adults living independently
Visit & assist older adults to ensure they have the support they need to keep themselves safe and healthy.
Although this is not an exhaustive list, we're happy to provide more if you have questions. This is a glimpse at the areas in which individuals or families may struggle to find support across all life stages.
The Resource Connections staff that Kara oversees are called Connection Specialists. They are knowledgeable people that are familiar with the resources and programs available. They will listen to what your family is facing and where you would like help, and help you set out to make the connections you and your family need. Kara shares that the Connection Specialist are dedicated to finding answers and options available for the individuals they support, and they are people with whom you'll feel comfortable discussing your concerns. The scope of what Resource Connections can offer individuals looking for support is vast and based on what an individual wants and needs. State and federal social services can be overwhelming, confusing, and difficult to navigate. Understanding benefits, insurance, and a new medical diagnosis can also be just as intimidating and frustrating. Local communities often have unique resources, organizations, and programs to assist people, but they may not be easy to identify unless you've needed them in the past.
WHO needs Resource Connections? Who is Eligible?
Advocacy Links' Resource Connections are for anyone who is struggling to find help or information. There are no eligibility requirements, and we welcome contact from anyone who feels they need more support but doesn't know where to start.
Although Advocacy Links' background has been in serving people with disabilities, and this has given us a firm understanding of state and federal programs and benefits, Resource Connections are open to people of all abilities of any age and we welcome questions from anyone who is curious and wants to discuss if their situation is something with which we can help.
We can help many people peering into a new world of diagnoses or federal, state, and local social services or benefits ask themselves: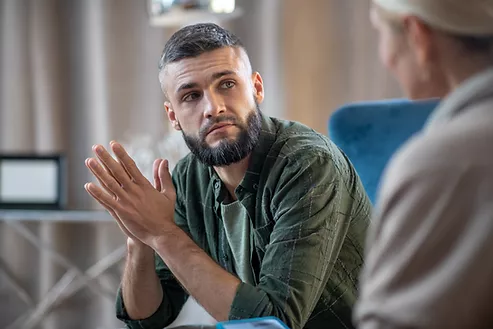 What now?
· Where do I even start?
· What does this mean?
· What are my options?
· How do I find a specialist or support program?
· Where can I find trusted and reliable information?
If you are stuck in a cycle of some or all of these questions, we can offer direction and a starting point.
WHERE can I use Resource Connections?
Resource Connections are available in the 34 counties Advocacy Links serves in Northern Indiana, including all the counties listed below:
HOW does the process of establishing and using Resource Connections work?
If you are interested in asking questions or finding more information on Advocacy Links Resource Connections, we encourage you to contact us through our info@advocacy-links.com email or by calling us at 888-537-5733.
Your first contact may be with our Referral Coordinator. They'll talk with you about Resource Connections and your needs, help answer any preliminary questions you may have, and get your contact information. After that conversation, Kara will contact you directly, usually within 24 hours, to discuss your needs, and she will be able to answer more in-depth questions you may have. Resource Connections is a private pay program, and at this time Kara can work with you to discuss options. We understand that not everyone can afford private pay, and we encourage people to discuss this with the Director of Resource & Connections if this is a concern.
After your talk with Kara, she will share your information and details with a Connections Specialist. The Connection Specialist is the individual you will be working with and from that point on they will be your primary contact. They will contact you to schedule your initial meeting within the following week if schedules allow.
The initial meeting with your Connection Specialist can happen however or wherever you or your family are most comfortable. Meetings can happen virtually or in person, and they can happen in your home, or somewhere in public of your choosing.
In the initial meeting, you and the Connection Specialist will discuss your needs and goals. Together you will develop a plan for accomplishing those goals, being sure to take into consideration if you are looking for assistance with a specific task or if you are looking for some type of ongoing support. You will discuss timelines as well as set expectations for frequency of contact. Connections Specialists will always check-in and share updates with you at least monthly, however, contact will likely be more frequent as they help you work toward your goal.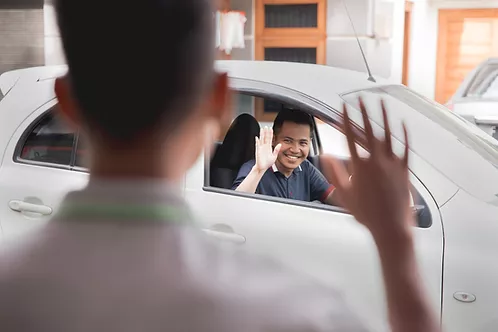 WHY are Resource Connections important?
We've seen these gaps in services for people with disabilities, and we know that these gaps also exist for many individuals and families without disabilities. We've supported families in finding and establishing services and we have seen them struggle through eligibility and become frustrated with contradictory information and the search for good resources. We've seen those in services, still unable to find a way to meet a simple need due to restrictive regulations. Medicare, Medicaid, Social Security, a medical diagnosis, navigating a system of support providers, special education, employment with a disability, and eldercare can all be massive and intimidating systems that can seem impossible to understand and navigate. Some people want and need more help. Helping individuals and families find the information and programming they need and that is available to them specifically is an essential and often unanswered need in the process of establishing and navigating healthcare and social services. People should be given an opportunity to know their options, and they should have an opportunity to discuss these options with a third party that is knowledgeable and who they can ask questions. (Google can be convenient, but it often yields inconsistent information that leads to language that can be difficult to understand. It is also restricted to those with internet access and the patience to research.)
Those who feel like they're on their own or that they've fallen through the cracks must have support to get to the programming and benefits that they need. Support should not be only available to the "eligible".
Kara wants people to understand that there are options, "I really want people to feel comfortable reaching out to us with questions about lots of different areas. We see that this is much-needed support. We can hopefully help people put all the pieces together and make these difficult situations less stressful for them."